Different Body Piercings lists
There many ways to express own style and stand out from everyone else. Body piercing is one of the main ways. Its statement is itself a little painful. There are popular saying that "one person pain is another person's pleasure".
Body piercing involves has a lot of things such as body part are to be pierced, piercer, the place where piercing is happening are the most important level of piercing comfort that you have. Piercing is done mostly for many fashion reasons. There are some who get done to indulge in intensity of moment.
Piercing Procedure
Choosing up an experienced piercing provider is needed. He or she must maintain proper sanitation and hygiene while piercing your body. Check out whether the piercer is following these rules:
Washing his or her hands at start and end of procedure
Clean and disinfecting skin before and after piercing
Wearing gloves on his or her hands
Using sterile equipment
Types Of Piercings
Its not much doubt that its a temptation for younger generation to pick up a rage. Check various forms of piercings that are next best at a fashion statement.
1. Ear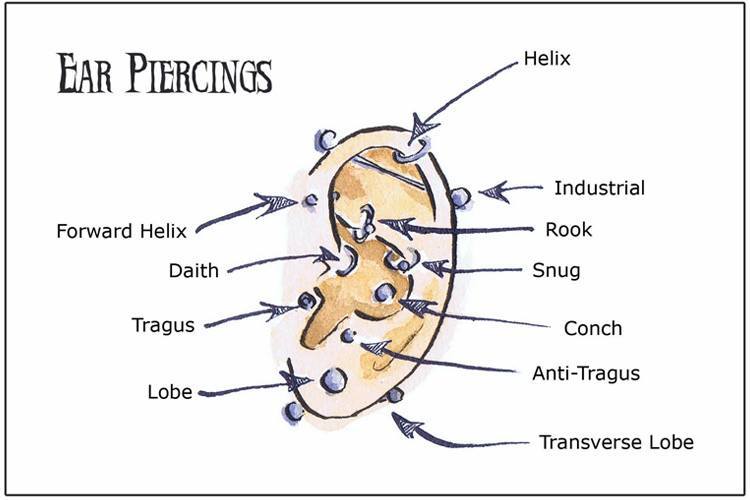 Daith Piercing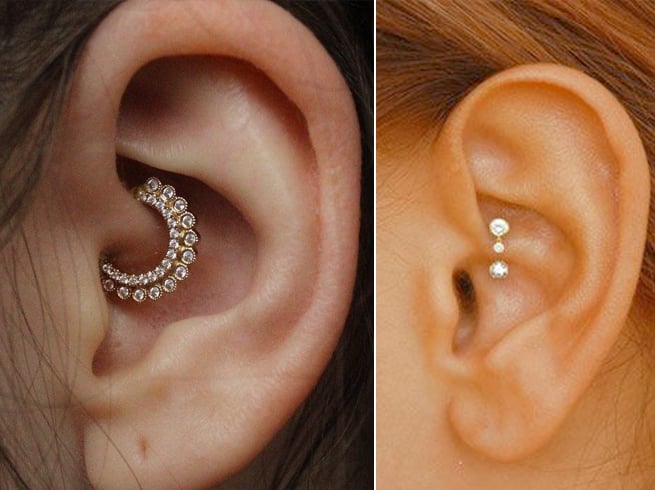 Tragus Piercing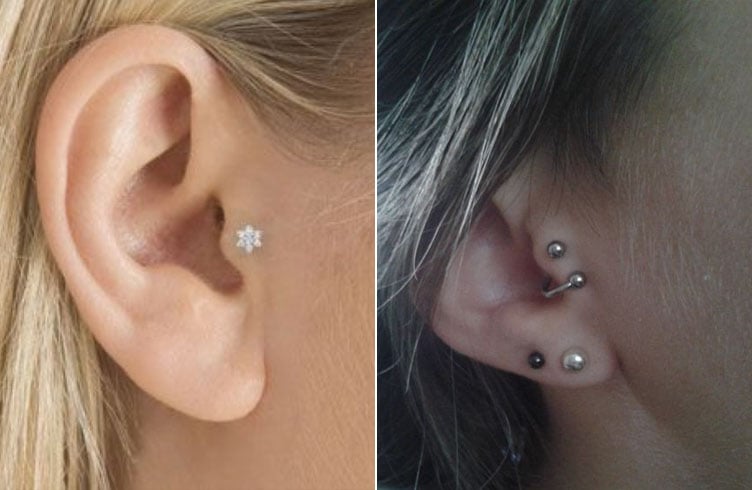 Scaffold/Industrial Piercing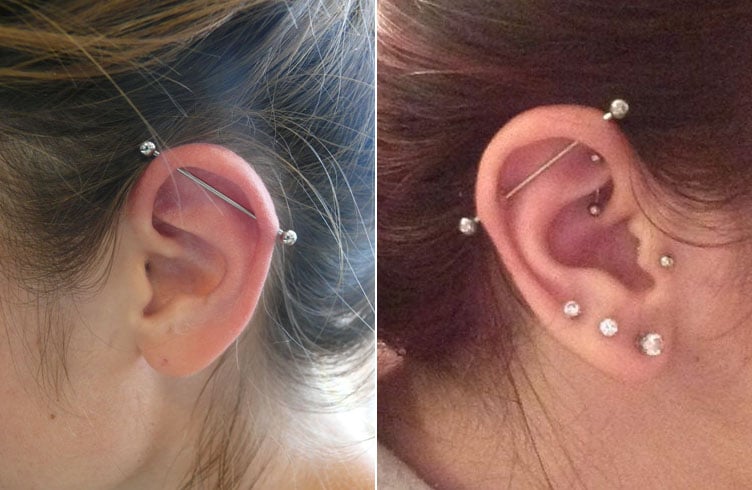 Auricle Piercing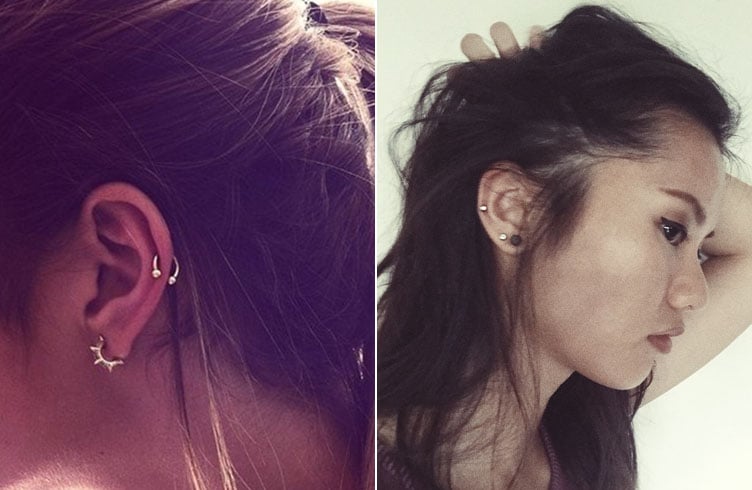 Helix Piercing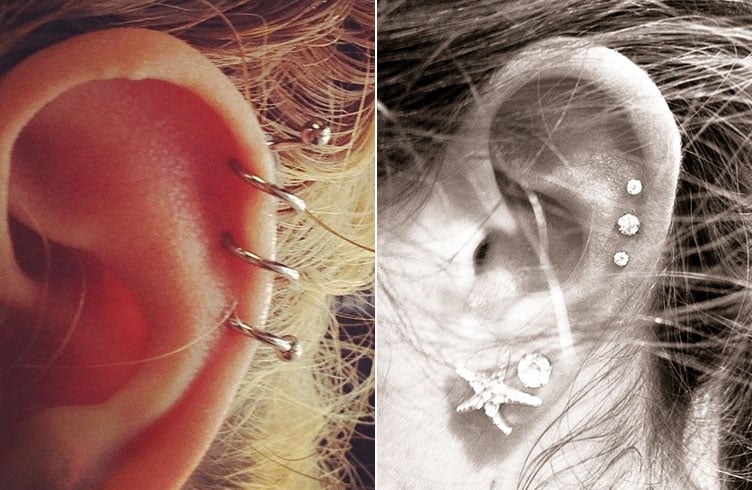 2. Nose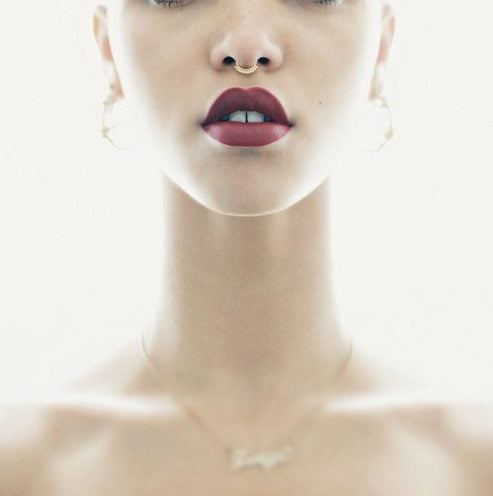 Nostril Piercing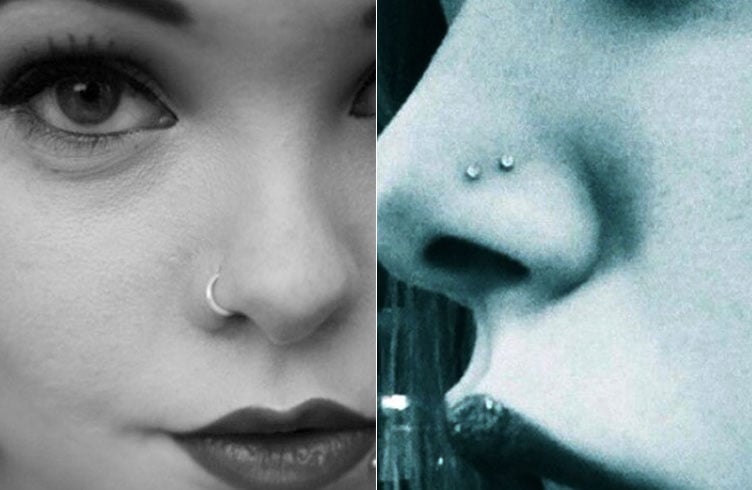 High Nostril Piercing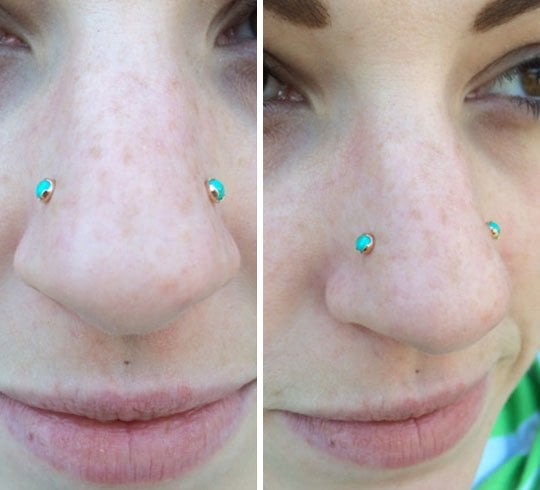 Septum Piercing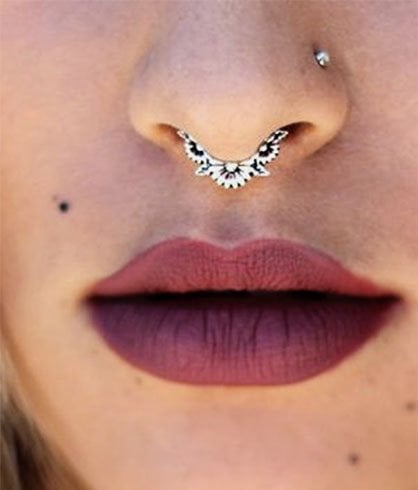 Bridge Piercing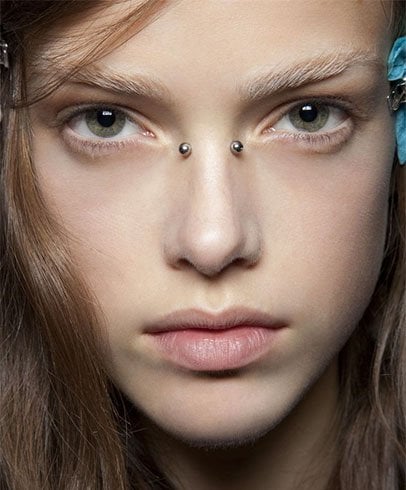 Tip Piercing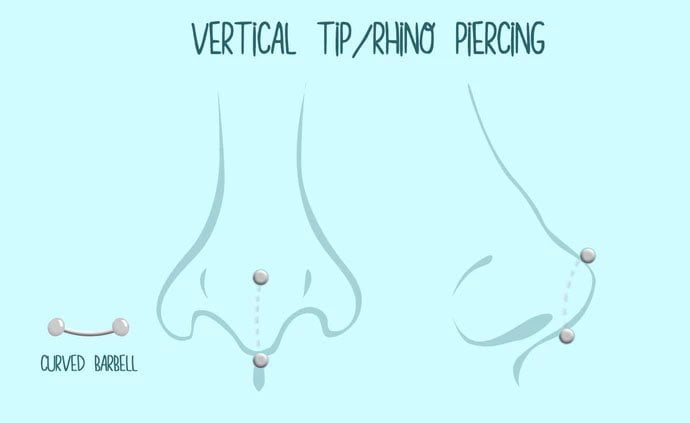 Nasallang Piercing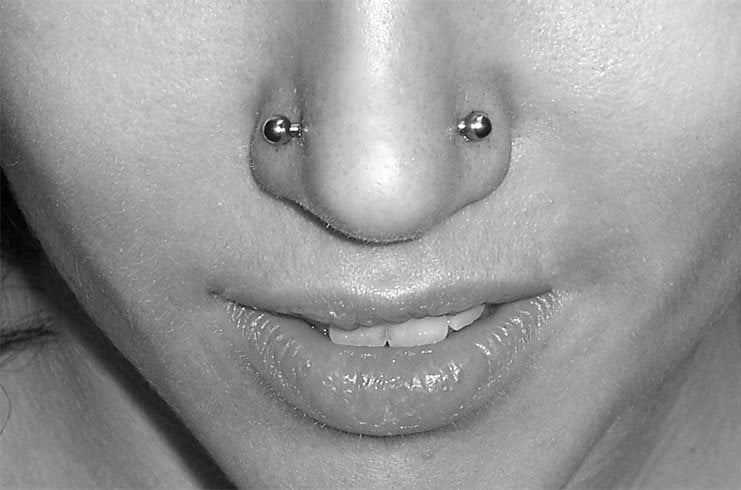 Lip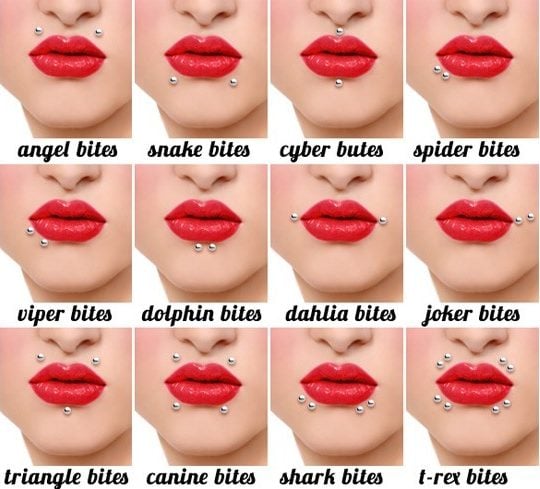 3. Eyebrow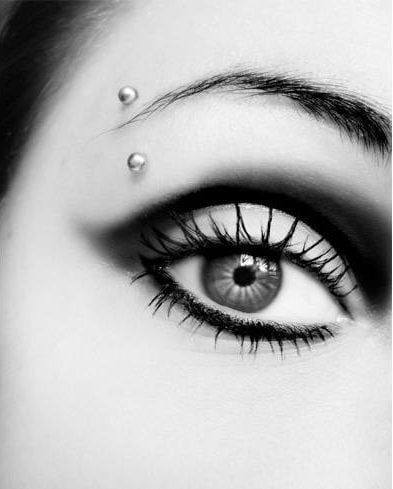 5. Facial
This is divided into two types of piercings – cheek and chin.
Chin piercing
The healing time for chin piercing done on the chin varies from person to person. Studs are the most common form of chin piercing.
Cheek piercing
This type bears fake resemblance with a dimple and can be done on both the cheeks (takes 6 to 8 weeks for healing).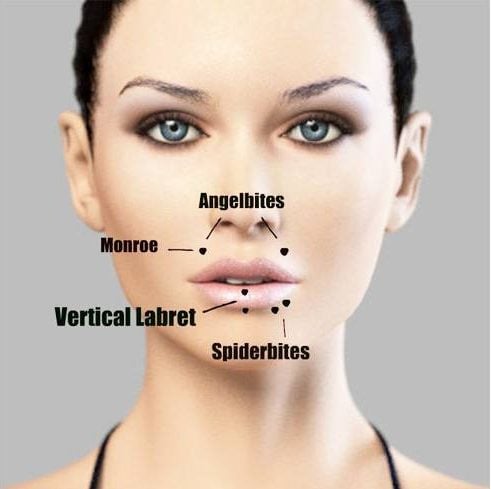 6. Naval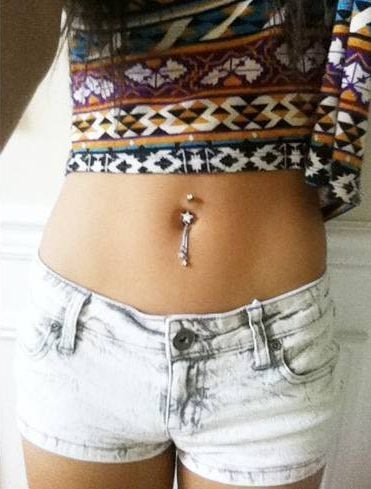 Images Source: pinterest